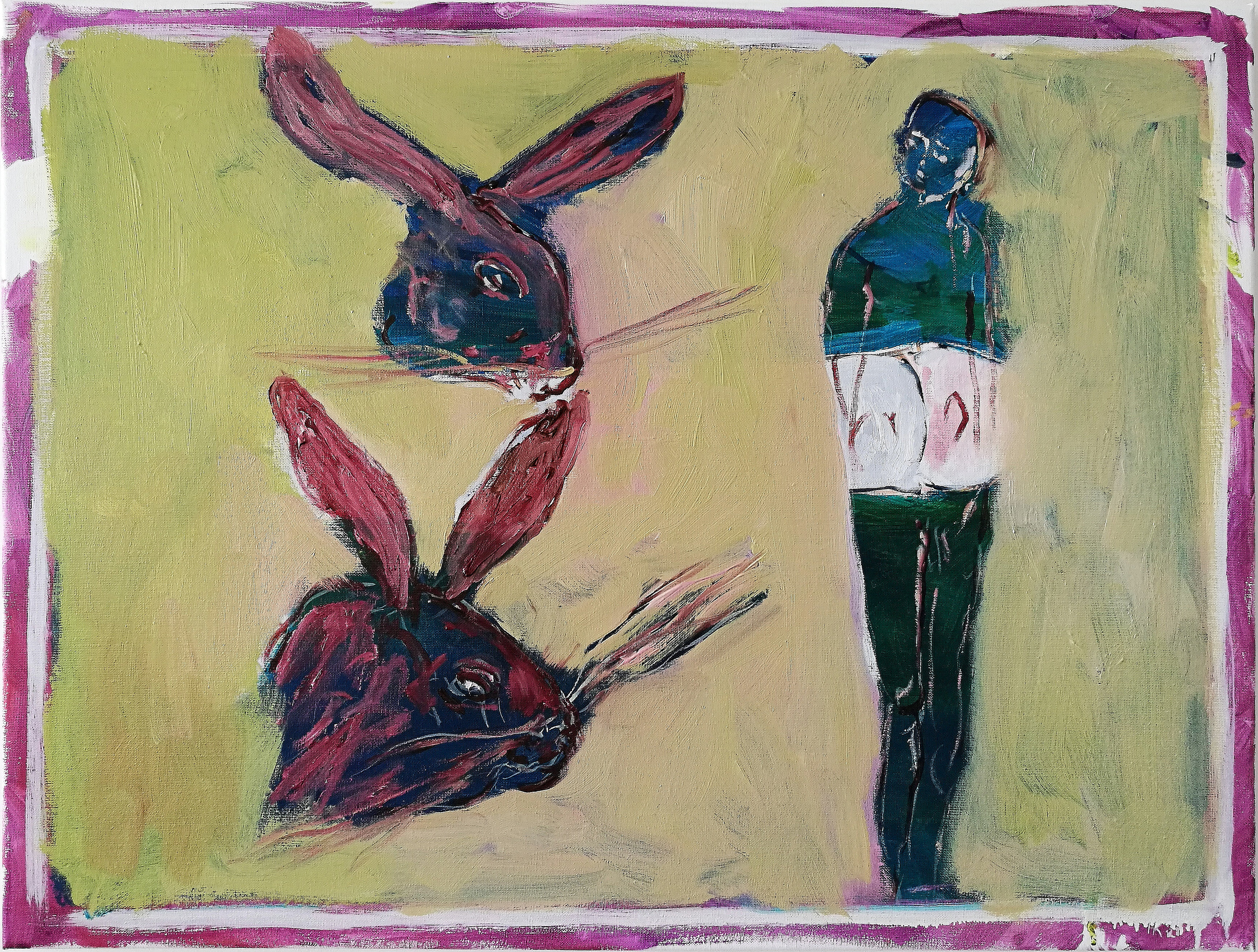 The corset of being different 2021 60 x 70 cm oil on canvas


Responding to the inner urge, the development of my thinking and feeling, I produce images again and again. These works relate to continue in life, sometimes isolated, sometimes as a complex whole.
The purity and energy at the beginning of every life is the engine of my work.


My career as an artist started from 1970 in Helmond, of which I lived and worked in the Cacaofabriek for the last 10 years. Then I made a switch in 1996 to the countryside in Limburg, in the village of Leveroy. From May 1, 2021, after 25 years of working in Leveroy, I made a new start in the city of Breda. You can follow me on Facebook, You tube and for my publications on Issuu.com. If you are interested in an extensive overview of my paintings, watercolors, drawings and digital assemblages, you can request and see a PDF file.

Hans KUIJS | Original NFT:
https://www.original-nft.art/artist/hans-kuijs

Hans KUIJS | Private Museum:
https://www.privatemuseum.art/artist/hans-kuijs
Collection Van Bommel van Dam Museum
https://www.vanbommelvandam.nl/collectie/zoeken/kunstenaar-hans-kuijs-
Publicaties op Issuu:
www.issuu.com/hanskuijs6

You Tube channels:
https://www.youtube.com/channel/UC3QaAu2o2xK3YSZx9tWSXeA
https://www.youtube.com/channel/UCLvAWoQmWLo9iPCOOqYpMKw